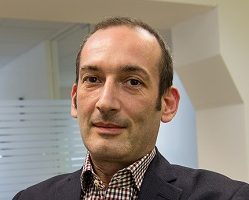 Fegime aims to become the biggest group on THE Romanian electrical equipment market
After Fegime group of electrical equipment wholesalers expanded its size in 2015 by receiving a new member (company Consolight), it continues to strengthen its position in the Romanian market through the appointment of Mr. Costin Cunesteanu as General Manager of the group.
Mr. Costin Cuneşteanu successively held managerial positions in marketing and sales departments within the lighting division of Philips Romania. Consequently he was involved in both strategical and operational activities of the company.
Costin Cuneşteanu aims to transform Fegime into the largest group on the Romanian electrical equipment market. His intention is to unify the advantages of the group with flexibility of its members. As a result he expects to maximize the value of services provided to the suppliers and to the customers.
Fegime group brings together independent electrical wholesalers, combining the advantages of the international presence – unified strategies at European level, exchange of information and experience, global contracts with large suppliers, promotional campaigns carried out simultaneously in all countries – with the advantages given by the flexibility, the agility and the high quality services of each member, for the benefit of our clients and our suppliers.
FEGIME operates in 18 European countries and includes over 230 distributors of electrical equipment, with a total sales turnover of 4.7 billion Euro and 10% market share.
In Romania, Fegime has 3 members, Consolight, Levirom and Power Electric, with a total sales turnover of 37 mil. Euro, 8% market share, more than 200 employees and branches in București, Brașov, Cluj-Napoca, Constanta, Iasi, Timisoara and Craiova.