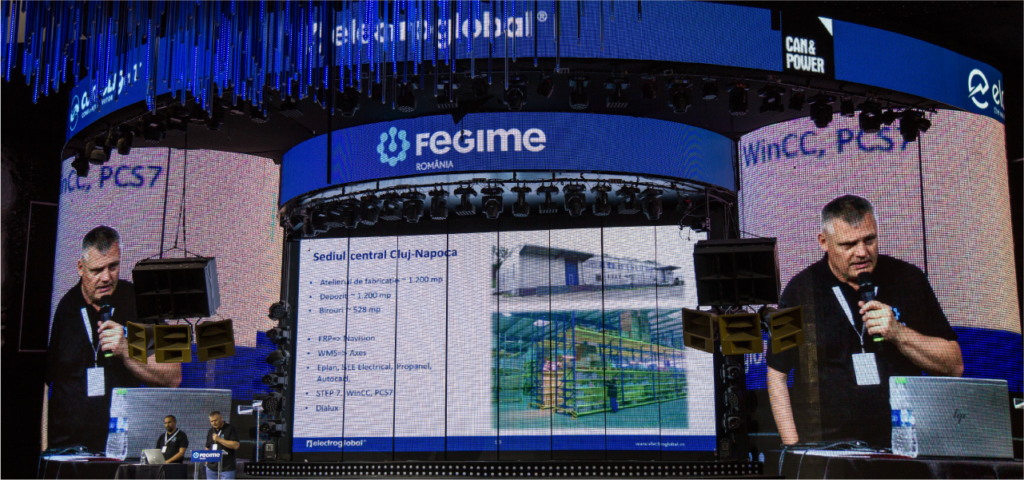 FEGIME ROMANIA CELEBRATED THE INTERNATIONAL DAY OF THE GROUP AT FACE CONVENTION CENTER
The fourth edition of the international day of the Fegime group was celebrated at the Face Convention Center on June 28, 2019. The event was attended by all the employees of the Fegime members as well as the representatives of the group's partners (Signify, Gewiss, Schneider Electric and Eaton).
The event was also attended by Mr. Ricardo Gomez, President of the Fegime Group and Mr. Xavier Perrot, Vice President of Schneider Electric.